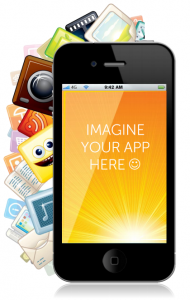 The mobile app industry is growing at an exponential rate.  In the last year, mobile searches have increased 400%.  By the year 2016, it is estimated that there will be 300 Billion apps downloaded each year.  There is a mobile revolution happening right now that will rival the personal computer years ago, and the internet boom in the late 90's.  Don't miss out on the opportunity to gain a piece of the market.
We have been developing apps since 2009, just 1 year after the release of the original iPhone. We know what it takes to create a successful mobile app, and we know we can help your business grow with a mobile app.  Give us a cal today and find out how.
Here is  just a sample of what our apps can do:
Increase Revenue: You can offer coupons and special promotions, enable your customers to purchase products or services through the app.
Engage Your Customers Anywhere, Anytime: Statistics show that people have their mobile device on them 22 hours a day and check it on average, 150 times per day.  With our push messaging system, you can send alerts directly to your app users on the devices they have with them always. Much better than waiting for them to check their email or Facebook.
Improve Customer Loyalty: We have the ability to add a customer loyalty stamp card directly to the app. ¬†You set the parameters and when the customer meets those parameters, they get something in return. ¬†An example of this would be… buy 10 coffee's and get the next one free.
Menus or Catalogs: Put your menu or catalog directly in the app.  Categorize your content and add a picture of each item.  This is great for restaurants that have food menus, realtors that have homes for sale/lease, or car dealerships with vehicles for sale.  This is a great way for users to check out your menu or inventory on the go.  Studies have shown that if you make it easy for someone to find the content they are looking for, they are far more likely to purchase from you.
The list of features goes on and on… from Maps and Directions, to Social Media Integration, to Event Calendars. ¬†We can build an app for your business that will skyrocket you to the next level. ¬†Give us a call today to find out how!
Make Money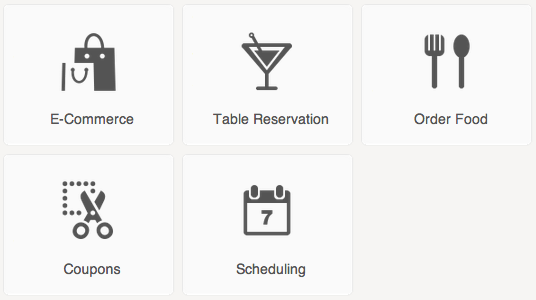 Promote Your Business

Share Your Content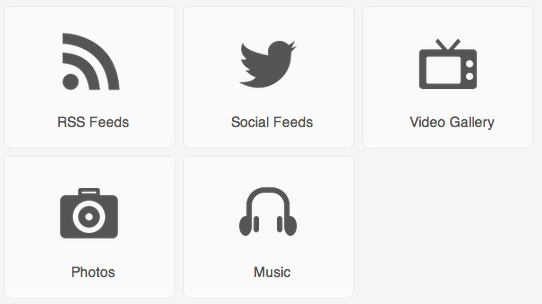 Increase Loyalty