Content Management System
A content management system (CMS) is a site design that easily allows web maintainers to create, edit, manage, and publish content in a fashion much like editing a word processing document.
Every Website we create is equipped with a CMS.  Each customer receives their own login where they can edit and make changes to their website easily and efficiently.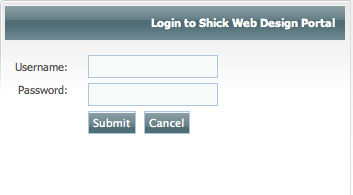 An easy to use menu allow for managing of all elements of the website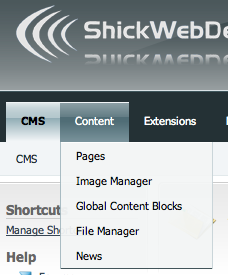 The pages panel allows you to easily edit, delete, add or disable any pages currently appearing on your websites.  Changes happen instantly.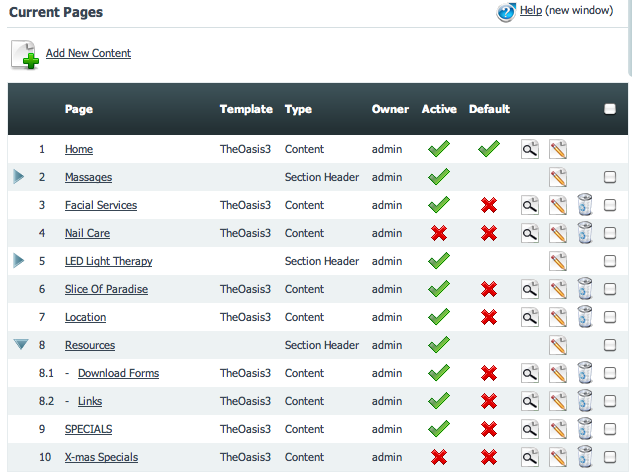 The easy to use WYSIWYG (What You See Is What You Get) editor functions very similar to Microsoft Word and allows even the novice user to manage website content.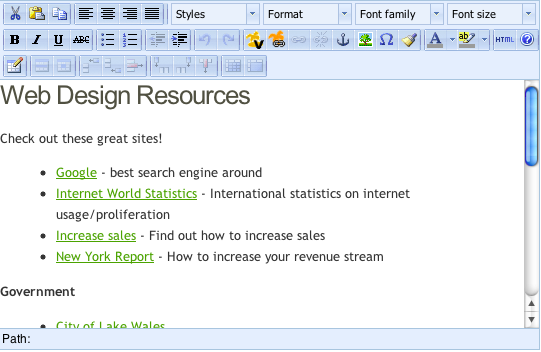 Once your site is created, you do not have to worry about the expense of paying someone at an hourly rate to make general edits to your site content. With a small amount of training included in all of our content management solutions, anyone proficient in using a word processor will be able to edit page content, including adding images and documents.
Many small businesses are finding this type of site a very economical solution.  It allows for dynamic expansion of content as it becomes necessary. Contact us today for an evaluation of your needs.
For those customers that would rather have us manage the website for them, we have affordable monthly Maintenance packages available as well.
Contact Us today to discuss your vision for your website.